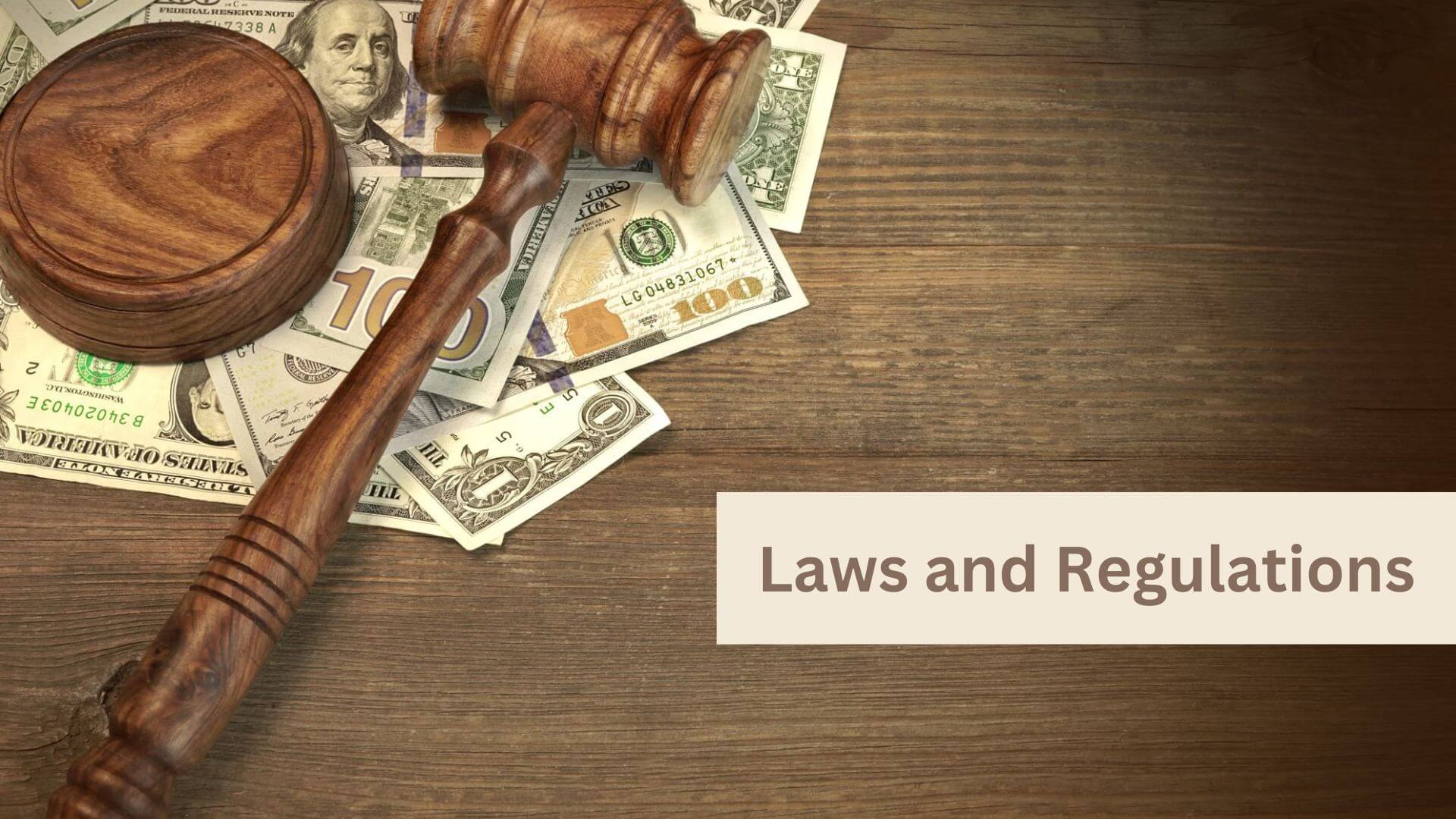 Are Payday Loans Legal in Texas?
Short-term Payday Loans are legal in the state of and are regulated by 7 Tex. Admin. Code and Tex. Fin. Code Ann. §§342.251 et seq..
Payday Loan Texas Rules.pdf
The Payday Lending legislation covers all the parts of the process concerning:
Payday Loan amounts
Payday Loan repayment terms
Payday Loan online direct lenders
Payday Loan stores near you
Payday Loan interest rates and other fees
Payday Loan collecting practices
Payday Loan default penalties
The number of outstanding Payday Loans as well as a cooling-off period in-between etc.
The main Payday Loan requirements in Texas are:
Texas (US) residence
Minimum regular income of $1,000 per month
Valid checking or savings account with direct deposit
Phone number and e-mail address
In Texas, you can legally apply for an unlimited amount of Payday Loan with the minimum repayment term of 180 day(s). The maximum APR is 410.00%. For other details read further to find out how many Payday Loans you can borrow, whether rollovers or extensions are allowed, etc.
Texas Payday Loan Terms and Amounts
Texas residents who are eligible for Online Payday Loans can get a not-limited amount of cash advance per contract. The repayment term is capped at up to 180 days.
However, there are no limits on the purpose of loan usage. Any urgent expenses, unforeseen bills, car repair, home repair, etc. may seem a sound reason to apply for a Payday Loan in Texas.
If a Payday cash advance is not enough, there are always other options to receive the necessary funds in Texas: unsecured Installment Loans, bad credit Personal Loans, Title Loans, Check Cashing, Pawn Shops, etc.
Texas Payday Loans online laws
Payday loans from both storefront and online lenders are legal in the state of Texas. But the companies should operate according to the Texas Office of Consumer Credit Commissioner by address: 2601 N. Lamar Blvd., Austin, TX 78705 or by phone (512) 936-7600 regulations.
Though there're some limits on how payday loans direct lenders should run businesses, they are minimal: maximum loan amount, up to 180 days repayment term, maximum 410.00% APR. The Pew Charitable Trusts has placed Texas into the list of 27 "permissive" states. There are no serious interest rate caps. Back in 2016, it appeared that payday lenders in the state would be presented with more restrictions to curb predatory practices, but those changes never occurred.
Still the precise Payday loan amount in total, as well as fees and any surcharges, with APR rate indicated, must be revealed within the contract you're signing.
The lender is obliged to supply you with a fee schedule listing all the fees it's getting to make. All the amounts must be indicated with APR rates (400 – 1,200% range) and exact fees amounts. Lending agencies must indicate a telephone number within the contract you'll use to file any complaints or clarify any questions.
Reputable online lenders operating in accordance with all relevant state and federal laws can be applied to and compared on our platform using a simple online application form.
You state the necessary amount, fill in your personal information and get suitable offers from legit direct lenders. It takes only a few minutes and doesn't affect your credit score.
Texas Payday Loans interest rates, fees, and other finance charges
The main part of payday loan payment is mostly made up of the interest rate, or APR. The maximum APR that may be charged for short-term cash advances in Texas is 410.00%.
Actually, payday loans in Texas cost almost twice as much as they do in other states. For example, while a Texan taking out a $500 payday or auto title loan pays $110 in fees, a borrower in Nebraska pays $75 in fees and a borrower in Florida, $55.
Besides, the total cost of a Payday Loan includes some additional fees. Texas lending rules allow charging $30 NSF fee and 5% collection fee.
The law obligates Texas Payday Loan lenders to provide you with a written disclosure of all the rates and fees in understandable language. You should read them carefully and if you agree to acknowledge the notification by signing the contract.
Texas Payday Loans direct lenders regulations
The payday lending industry thrives unfettered in Texas, with more storefronts than McDonald's® and Whataburger® combined. This proliferation is possible because Texas payday lenders largely operate outside any state regulatory system, whereas the products and activities of banks and other financial institutions must meet public standards and safeguards.
The Texas payday lending industry is dominated by large companies. Of the approximately 2,000 payday-CSO storefronts
across Texas, 92% are owned and operated by a half-dozen firms, many with headquarters in Texas.
Texas Business Review.pdf
Now, payday lenders are operating online to make it faster, easier, and more convenient for borrowers to get the necessary funds. However, it is often illegal for online payday lenders to make loans to Texas consumers. Payday lenders, or direct deposit lenders, must be licensed by the state in order to run a lending business in Texas, and to be licensed, the lender is required to have a physical location in the state. Texas has put these laws in place to prevent consumers from getting scammed on the web, and you should apply for online payday lenders' loans with caution.
But Texas Payday Loan lenders are prohibited to threaten you for late payments or loan default and conduct any criminal actions against you.
Nevertheless, you should be careful not to come across any scams. Some unfair lenders can operate without license or under a different license and offer too expensive 'payday loans' under illegal conditions. Always check that the lender you are going to apply to works under Texas state law.
Texas Payday Loans consumer information
Besides amounts, rates, and fees, consumers must be also well aware of other details of Payday Loans in Texas. They include the availability and number of rollovers, extensions, repayment plans, a cooling-off period, any default penalties or additional fees, etc. Check out the table below to find the most essential information:
| | |
| --- | --- |
| Rollovers or extensions | Not stated |
| Cooling-off period | Not stated |
| NSF fee | $30 NSF fee and 5% collection fee |
| Criminal actions | Prohibited |
Look for more detailed information on the official Texas state regulator website – Texas Office of Consumer Credit Commissioner by address: 2601 N. Lamar Blvd., Austin, TX 78705 or by phone (512) 936-7600.
Legitimate Payday Loans Online with NO credit check in Texas
Looking for a legal Payday Loan with No credit check in Texas? You must understand the meaning of this phrase correctly at first. No credit check implies that a lender will not inquire about your credit history information from or send your borrowing data to any of the three major credit bureaus Equifax, Experian, and TransUnion.
If you don't want to damage your credit history, Texas law allows you to apply for a Payday Loan with No credit check. But you should understand that a lender needs to check your creditworthiness at least in some way. He can perform a soft credit check when a lender pre-approves you for a loan and this inquiry will not appear on your credit report. Or there're other ways to prove you can afford the cash advance. Payday Loan lenders use the tracking system to verify your debts, check your income, etc. And generally, they charge higher interest to lessen the risks.
Texas Payday loans online with no credit check are one of the easiest options for getting quick cash to cope with emergency financial requirements, especially for people with poor credit.
Does Texas law allow Payday Loans for bad credit borrowers?
The average credit score in Texas is 695, placing it in the good range. But it doesn't mean that those who have worse credit can't apply for a Payday Loan in Texas.
First of all, there're a lot of legit direct lenders in Texas providing Payday cash advances to borrowers with both good and bad credit scores.
Secondly, you can always find a cosigner to increase your chances of being approved for a bad credit Payday Loan.
Find out how to improve your credit score and do your best to do it fast.
Or consider taking out a bad credit Installment Loan, or bad credit Personal Loan.
Legit Payday Loans in Texas collection practices
If you can't repay the loan amount plus interest on a due date it means you defaulted on the loan. When Texas direct lender isn't able to cash your check after the repayment term is over he may charge you a NSF fee. NSF fee means there are non-sufficient funds on your account. The amount charged is determined by the lender and stated in the agreement and may also be limited by the state's Payday Loan law. In Texas it's $30 NSF fee and 5% collection fee
What concerns collection practices, first of all, you may stay assured that any criminal actions are forbidden in Texas. The laws limit the collection actions lenders can take – When a borrower has failed to repay a Texas payday loan, the laws dictate that lenders are not allowed to take any legal action against that borrower unless the individual has closed his or her checking account prior to repaying the debt in full. This essentially means that borrowers who maintain their checking accounts and who are unable to repay payday loans will be protected from payday loan lenders' attempts to sue them or garnish their wages.
If you think that your payday lender violates the Texas Payday Loans law, you may file a written complaint with Texas Office of Consumer Credit Commissioner by address: 2601 N. Lamar Blvd., Austin, TX 78705 or by phone (512) 936-7600. The supervisor from that office interviews witnesses, reviews the payday lender's business records and documentation, and determines whether to pursue civil or criminal charges.
Texas Payday Loans' latest changes
Reforms in the early 2000s were followed by an era of loopholes to evade state usury laws that have defined the operations of payday and auto title loan businesses in Texas through the present day. Currently, payday and auto title loan businesses operate as "credit access businesses" in Texas. Their uncapped fees, coupled with loan structures that too often pull vulnerable families into even deeper financial crisis, have led to an outcry for reform in communities across Texas.
Texas reforms are aimed at:
1. Expanding the unified city ordinance to more Texas cities and adopting the unified ordinance standards as state law.
2. Capping fee charges at the state level.
3. Pushing for strong rules from the Consumer Financial Protection Bureau (CFPB) to establish a fair baseline for market practices across city and state lines, including online loans.
4. Investing in and encouraging lower-cost alternative loans.
The current Texas market is financially harmful to too many families and local economies. With the growing local ordinance movement, forthcoming federal rules to encourage affordable loans, and an upcoming state legislative session in 2017, Texas can and should do better.
Texas Payday Loans' historical background
| | |
| --- | --- |
| 1990s | Payday Loans were illegal. |
| 2001 | Certain Payday loans restrictions were set but lenders managed to avoid them by operating under the Texas Credit Services Organizations (CSO). |
| 2001 – 2004 | Payday lenders were rapidly growing. |
| 2004 | There were 1300 Payday loan stores. |
| 2011 | Over 3,400 CSO organisations which were now called Credit Access Businesses (CABs) were registered. |
| 2012 | Zoning restrictions were set. |
| 2013 | Payday lenders had to be state licensed. |
| 2015 | The Texas Municipal League's model ordinance was passed in 28 cities. |
| 2016 | Hurst, Euless, and Bedford followed suit. Fort Worth remains the largest Texas city not to have one. |
| June 2, 2016 | A Payday Loan Rule was proposed. |
| 2018 | There was an attempt to to invalidate the Payday Loan Rule but with no success. |